8 - THE PROCESS OF NORMALIZATION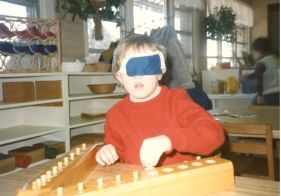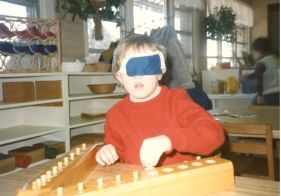 8 - THE PROCESS OF NORMALIZATION
How do we define a "normalized" child? What are the principles that bring about a "normalized" class of children in a Montessori primary environment? Once a child has received a presentation and has demonstrated that he can reproduce the steps of the presentation independently, the child in the Montessori classroom is free to...
To learn more, purchase this article and download it to your computer.
The Montessori Pedagogical Notes published on the Montessori Files website are available for purchase by anyone. They are intended for exclusive use by the person who purchased them. These instructional notes are based on Dr. Montessori's Method of education and have been elaborated by Franco Albanesi, A.M.I. subsequent to many years of study and practical classroom application. These notes are copyrighted property of Mr. Albanesi, all rights reserved. In agreement with international copyright law, the buyer acknowledges and understands that such notes may not be duplicated and released to other people without written permission from the author.
NOTE: Like any other document found on this web site, customers understand that their purchases are final and non-refundable for any reason.