12 - T-101 TIME LINE OF THE U.S.A.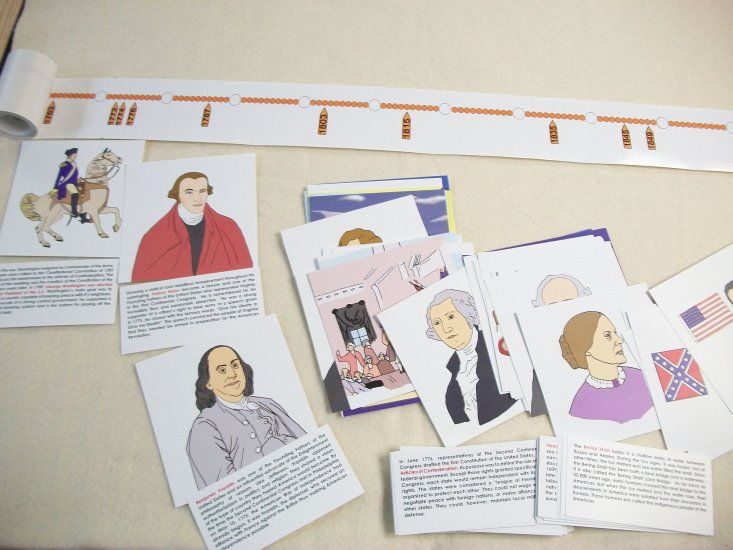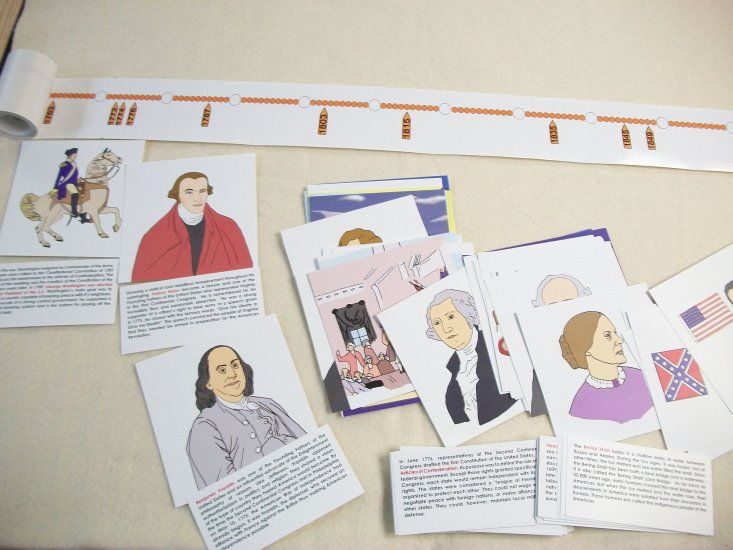 12 - T-101 TIME LINE OF THE U.S.A.
HISTORY TIME LINE OF THE UNITED STATES - Teacher's Presentation Notes - To guide the students through the years of the history of the United States, the teacher uses a Time Line Ribbon about 20 feet. The vinyl ribbon begins by showing the time when the American continent was uninhabited by humans and when the great migration from Asia began, more than 50,000 years ago. Over a long period of time, the first Americans populated North and South America and established themselves as many different tribes of indigenous people. The first encounter of Native Americans with the Europeans came when Christopher Columbus landed in the Caribbean Islands in 1492. That is the departing date from which our study of American history begins.
To purchase the Vinyl Printed Time Line (#T-101-USA), the U.S. History Nomenclature Program with Picture Cards, Stories and Control Booklets, (#H-101-US-AE or #H-101-US-JE) and the Battery of Nine Coordinated U.S. History Self-tests (#H-101-Tests-AE), please visit our website at
The Montessori Pedagogical Notes published on the Montessori Files website are available for purchase by anyone. They are intended for exclusive use by the person who purchased them. These instructional notes are based on Dr. Montessori's Method of education and have been elaborated by Franco Albanesi, A.M.I. subsequent to many years of study and practical classroom application. These notes are copyrighted property of Mr. Albanesi, all rights reserved. In agreement with international copyright law, the buyer acknowledges and understands that such notes may not be duplicated and released to other people without written permission from the author.